Sonic Dash: Easter Global Challenge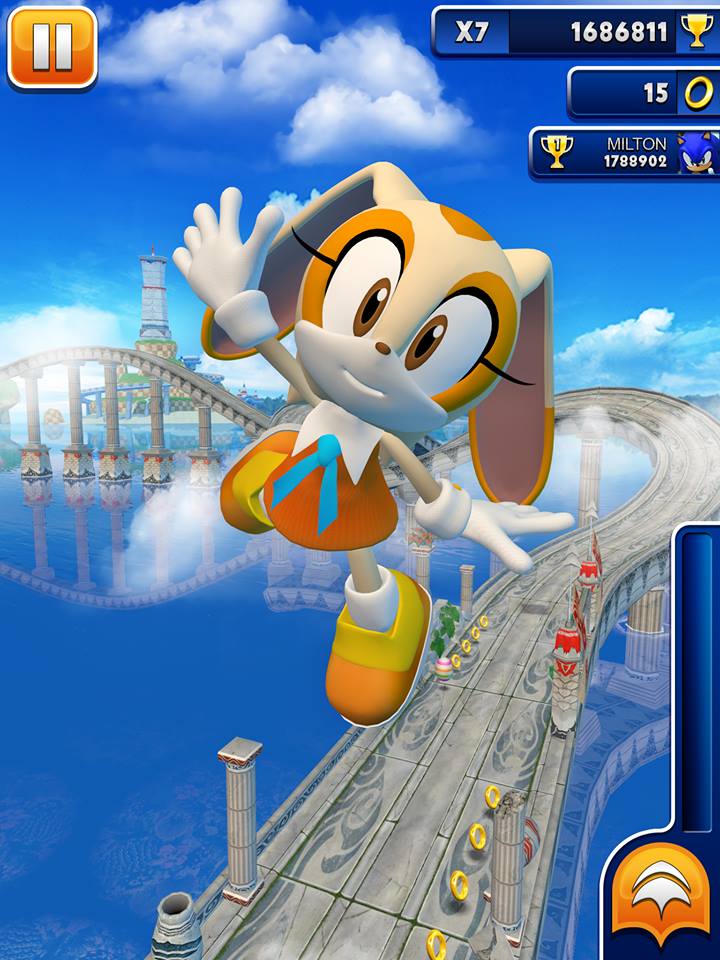 Staying on the topic of Mobile Sonic games, Sega has just released something Easter related for Sonic Dash.
While being a bit on the late side with Easter, they make up for it with an amazing reward, being Cream the Rabbit. The Global Challenge is just like any other, 4 stages in which you have to collect certain items (being Easter Eggs) and make it to the top with the help of the Dash community. And of course, when completing a stage, you will also receive certain power-ups.
So keep dashin' people! The challenge will end at the 5th of May, so good luck to all Dashers out there!