Sonic at Macy's Thanksgiving Parade!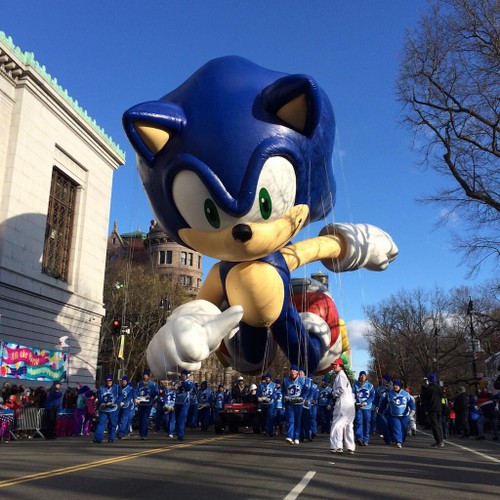 First of all, Happy thanksgiving guys! Several of us might have nothing to do with this event or never heard of it, but you can look it up Here.
For some years now, the Macy's Thanksgiving Parade has gained a new addition. First participating in 1991 but due to some disaster not seen again until 2011, a Sonic the Hedgehog Balloon joins the parade! The blue blur, along with a lot of other balloons, goes throught several important and big streets with many people participating on the event.