Sonic Runners officially announced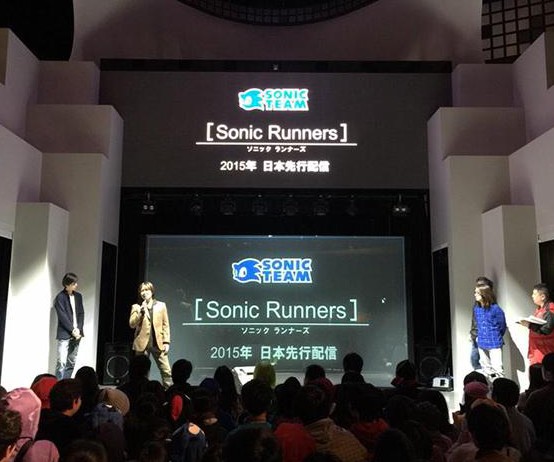 The rumoured game Sonic Runners has been officially announced by Takashi Iizuka. The game is being developped by Sonic Team and is set for a release somewhere 2015. And yes, the rumours were true. Sonic Runners will be, yet again, a Smartphone game. It is yet unknown if it will be available on both Android and Apple systems.
Nothing else is known so far, but it's expected Sonic Team will release more information in January. Whenever more information is available, we'll update the news, so stay tuned!